Are you testing your patients for all clinically recommended biomarkers?
When treating patients with NSCLC, the first step in getting the information you need to make a fully informed diagnosis is comprehensive biomarker testing with broad molecular panels for all clinically recommended biomarkers.
The data demonstrates that patients receiving biomarker-driven care have better outcomes.1 For most patients, apart from those with a significant symptom burden, it is essential to wait for complete test results from next-generation sequencing and immunohistochemistry (IHC) to receive the benefit.
To be comprehensive, biomarker testing must test for all actionable biomarkers that are recommended for a patient's type and stage of NSCLC, based on the most current clinical guidelines.
Biomarker testing is essential to discussing which treatment decisions may be right for each patient and equally important for avoiding a suboptimal treatment or sequence of therapies, such as immunotherapy in patients whose cancers have a mutation.3
With the number of biomarker-driven therapies for NSCLC approved by the US Food and Drug Administration rapidly expanding, keeping up with the latest clinical guidelines is the best way to ensure you are connecting patients with the most appropriate treatment for their unique type of cancer.4
Discussing testing with your patients
Comprehensive biomarker testing with broad molecular panels should be conducted at any point before new treatment decisions are made for a patient, including upon diagnosis, recurrence, or progression. But before testing is completed and results are shared, it is essential your patients understand why biomarker testing matters and how their results will be used to inform treatment.
Cancer treatment is a complex topic, particularly for new patients experiencing the initial shock of diagnosis. However, taking the time to explain what biomarker testing is and how its results will be used will help patients understand how it impacts their treatment plan.6
You can help ensure every patient undergoes comprehensive biomarker testing to guide optimal treatment by practicing the following tips:
Slide Image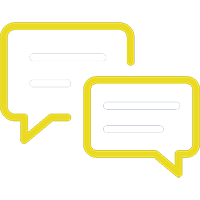 Headline
Talk with your patients
Slide Content
about how comprehensive biomarker testing can provide information to make fully informed diagnoses and treatment decisions.
Slide Image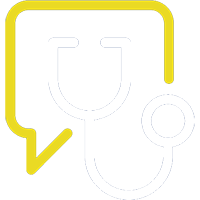 Headline
Communicate with colleagues
Slide Content
in the medical community about the importance of comprehensive biomarker testing.
Slide Image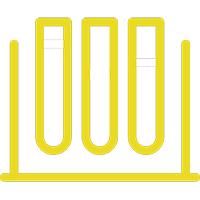 Headline
Stay up to date with the latest research
Slide Content
and findings on new NSCLC treatment options, as well as on the latest clinical guidelines for biomarker testing. PeerView CME is a free online resource, available at www.PeerView.com/2022NSCLC.
Slide Image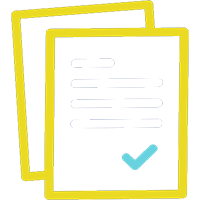 Headline
Share resources with your patients
Slide Content
to help them better understand why comprehensive biomarker testing is an essential step in their treatment plan. Direct them to www.noonemissed.org.
Stay informed on the latest biomarker testing news
Sign up for our newsletter to receive regular updates on the latest research on new treatment options and updates to clinical guidelines for biomarker testing.
About No One Missed
No One Missed is a community-led campaign driven by LUNGevity Foundation with support from patient advocacy and professional organizations and pharmaceutical companies. The campaign's mission is to build public awareness of comprehensive biomarker testing as a critical part of every non-small cell lung cancer (NSCLC) diagnosis and empower patients with NSCLC to discuss comprehensive biomarker testing with their healthcare team.
We envision a future that ensures there's No One Missed when it comes to comprehensive biomarker testing in NSCLC. It's critical to getting a fully informed diagnosis.
1Pacheco JM, Gao D, Smith D, et al. Natural history and factors associated with overall survival in stage IV ALK rearranged non-small cell lung cancer. Journal of Thoracic Oncology. 2018. https://doi.org/10.1016/j.jtho.2018.12.014
2McGivney, William T. The NCCN Drugs & Biologics Compendium™. Journal of the National Comprehensive Cancer Network 4, no. 4 (April 2006): 323–26. https://doi.org/10.6004/jnccn.2006.0028.
3Schoenfeld AJ, Arbour KC, Rizvi H, et al. Severe immune-related adverse events are common with sequential PD-(L)1 blockade and osimertinib. Annals of Oncology: Official Journal of the European Society for Medical Oncology. 2019;30(5):839-844.
4Lyman GH, Moses HL. Biomarker Tests for Molecularly Targeted Therapies: Laying the Foundation and Fulfilling the Dream. J Clin Oncol. 2016 Jun 10;34(17):2061-6. doi: 10.1200/JCO.2016.67.3160. Epub 2016 Apr 11. PMID: 27069080.